Friendly & Helpful Administrative Staff
The administrative team here at Estate & Long Term Care Law Group are the people who really keep this firm running smoothly. They are dedicated to helping ensure each client receives the attention and care that they need, and keep the schedule at the firm running smoothly. Read on to learn more about these essential members of our team.
Heather Jones – Firm Administrator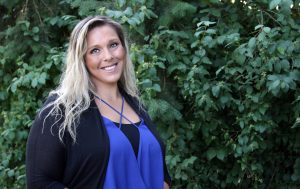 Heather joined the firm in 2016. She is a Newport native that moved to Alaska in 1998. While in Alaska, she worked for the State of Alaska for 16 years managing multiple divisions with multi-million dollar budgets. Though she loved her time in Alaska, Newport called her home. She is so happy to be back and has started a new adventure with the purchase of an apartment complex as well as joining the Administrative Team at the ELTC Law Group. Heather loves working with our clients and helping to keep the firm running smoothly.
Heather loves kayaking, baking, gardening, hunting, fishing, camping and spending oodles of time with her husband, son and dogs.
Stephanie Bonn – PSP Administrator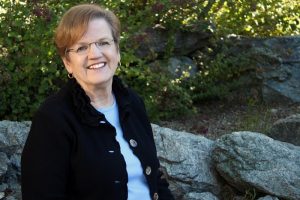 Stephanie joined the firm in 2008. She was the firm's first employee and has had the opportunity to perform every job the firm has required. This exposure to the ins and outs of an elder law firm allows Stephanie to thoroughly support clients with their legal needs. Stephanie's Bachelor's degree in Business management, combined with her vast professional experience in business management and office administration, allows her to ensure that the firm runs smoothly. She takes pride in helping clients with their legal needs and developing ongoing relationships with the clients.
Originally from the East Coast, Stephanie has called the Northwest her home since 2006. She has two daughters and enjoys spending time with her husband and two dogs. She loves cooking, sewing, and taking classes to learn new techniques.
Jenifer Johnston – Director of Client Services
Jen joined the firm in 2017. She has deep roots and love for the Pacific Northwest! In 2006, Jen obtained her Bachelor of Liberal Studies with an emphasis on Social Services from Whitworth University. She has vast experience in Administrative and Client Care. She discovered a passion for working with the elderly and their families while working in Operations for a Retirement Community and is excited to bring that passion and commitment to the ELTC Law Group.
When outside of the office, Jen loves doing yoga, kayaking, hiking, cooking, spoiling her two dogs, as well as spending time with her husband, two adult children and granddaughter.
Ksenia Wingert – Administrative Clerk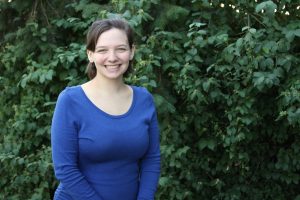 Ksenia joined the firm in 2017. While working at the Priest River Library, she discovered a love of helping people and has brought that passion with her. Ksenia is dedicated to ensuring that the client experience at the firm is nothing less than excellent. Additionally, she is deeply committed to meeting the needs of clients and the office. From client phone calls to filing documents she makes sure the office is organized and running smoothly.
Ksenia enjoys reading, cooking and spending time with her husband and two lovable pets. She and her husband are soon expecting their first child.
Melynda Myrvang – Marketing Coordinator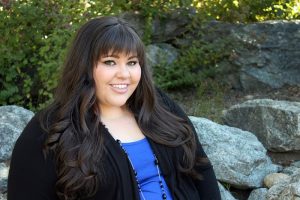 Melynda joined the firm in 2016. Melynda came to us from California where she was part of a management team for a top CRM company. She brought with her, extensive experience and knowledge in marketing, writing, client relations, organization, and interpersonal communications. Melynda performs administrative, law clerk, and marketing duties for our firm. She has a passion for optimizing efficiency while creating an unforgettable and positive client experience. Melynda has a Bachelor of Science in Communication from Brigham Young University-Idaho.
Melynda is a film aficionado, loves traveling, singing, reading, attending museums and the theater. She also enjoys spending time with family and friends every possible chance she gets.
Nichole Ramsey – Intake/Administrative Clerk
Nichole joined the firm in 2017. She has lived in Priest River almost her entire life, with the exception of attending college. She worked at Newport Hospital and Health Services in Newport, WA for 16 years. Although she loved her position as a Certified Professional Coder, she wanted to embark on a new adventure and has found a home with the ELTC Law Group. She enjoys serving our clients and providing a top-notch experience for them.
When out of the office, Nichole loves being outdoors, camping, hiking, hunting, fishing and biking on back wood trails. She absolutely loves working on landscaping her yard and enjoys spending time with her husband, three dogs and wonderful grandkids.